Philosophy

Hope Grows
Unity, Diversity, Equity
The educational philosophy of Hope Grows Child Development Center is guided by the standards of the National Association for the Education of Young Children (NAEYC). Play based curriculum, emergent curriculum, constructivism and developmentally appropriate practice are all terms that describe our program.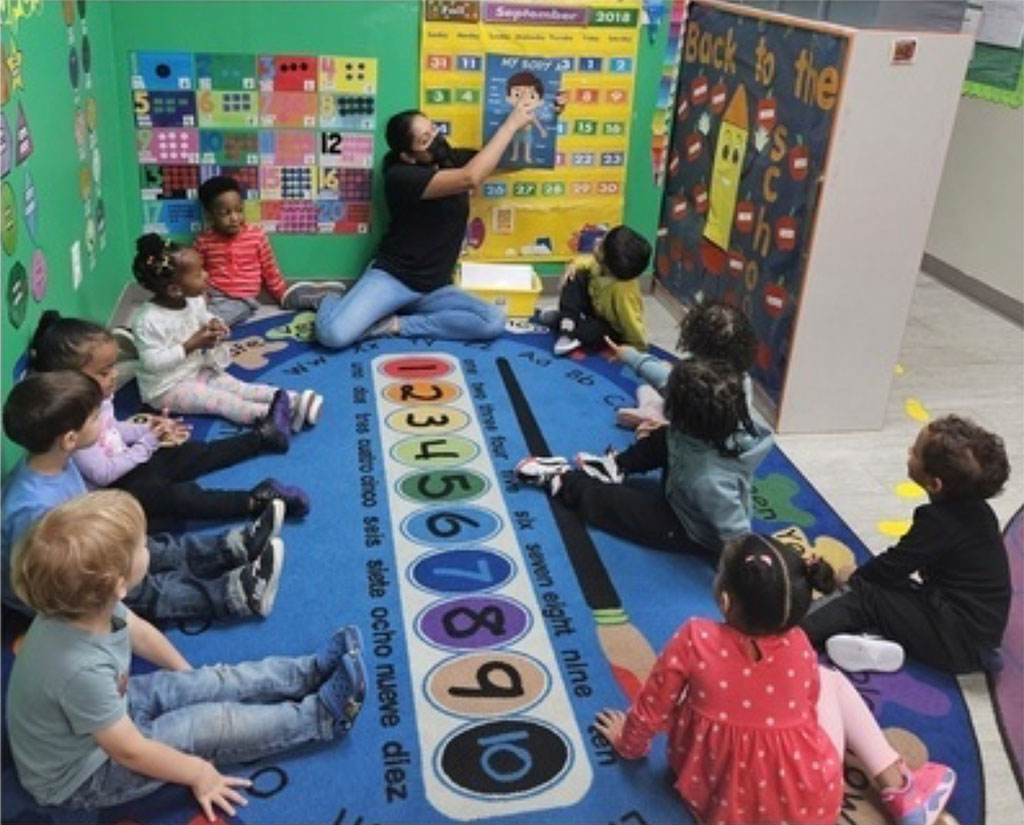 Literacy is fostered in our program by having children engage in symbolic communication in a functional way. Looking at picture books, matching pictures to print, telling and listening to stories and environments that are "print rich" are all literacy events in our early childhood programs.
Learn More About Our Goals
The staff at the Hope Grows Child Development Center have outlined specific goals nurture the development of intellect and character for every child!
We have a commitment to anti-bias education. We look at the contribution each individual makes to our diverse community as being important. Children with developmental differences, families of all configurations, people of different races and parents and staff with different belief systems are all welcome here. We strive to ensure that all aspects of our curriculum are inclusive, allowing for the recognition, inclusion and the comfort of our diverse community. Although learning is individualized, we keep in mind that children are learning to be part of a group. Respect for others and practice in seeing other points of view are important aspects of this process for adults and children alike. We are committed to proactively challenge our assumptions and we strive to provide books, materials and experiences throughout the year that reflect diverse cultures that children may not likely see, as well as those that represent their family life and culture. We want to enrich the lives of children with respectful acceptance and appreciation of differences and similarities. To this end, we choose to not make holidays a focus of our children's activities, but to invite families to share their traditions with us if they wish to. We will recognize holidays that are significant to our families and provide opportunities for children to discuss their traditions. We limit our discussion of holidays to non-religious topics.
As long as I know myself I always believe in education is the way to success and that's what Hope Grows child Development center is all about.